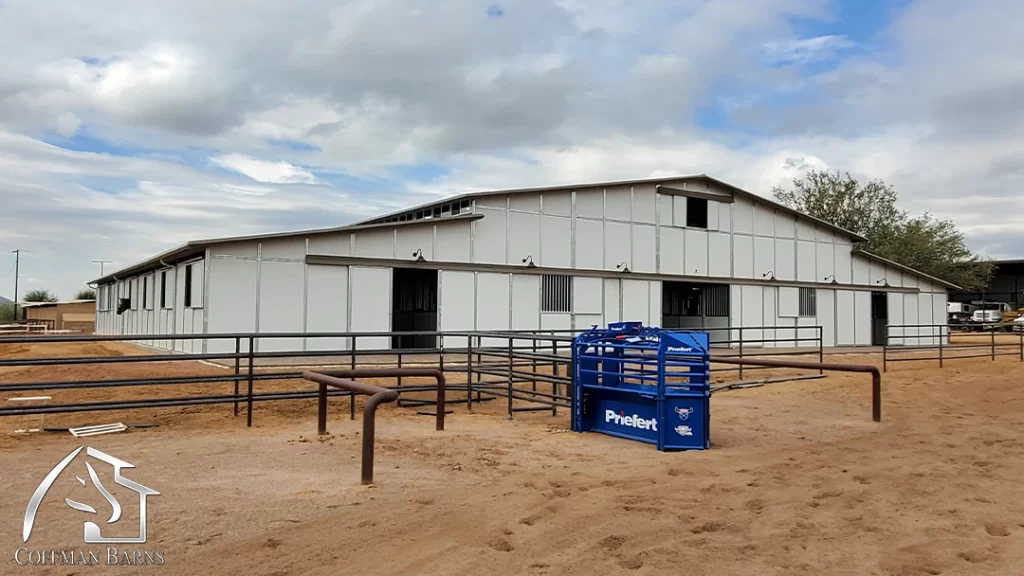 This new Triple Breezeway was completed recently and set up for dual trainers. Featuring dual 12×24 tack rooms with windows, a pair of groom/wash stalls, and storage rooms for each trainer.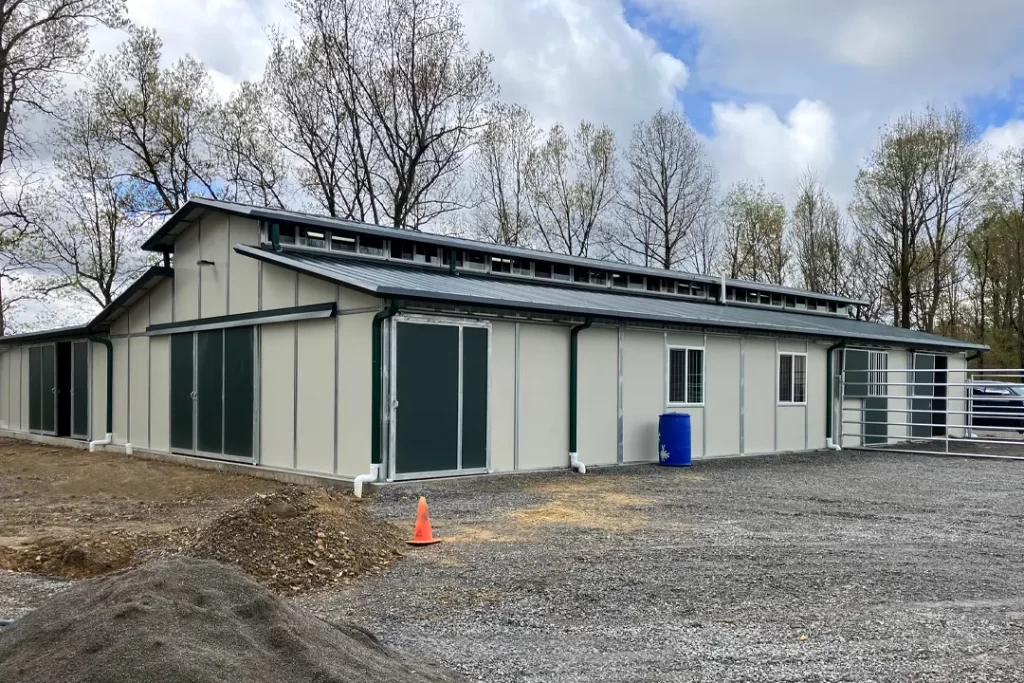 Ohio Custom Barn project. See the pictures, floor plans of this beautiful custom RCA barn in Carrollton, OH.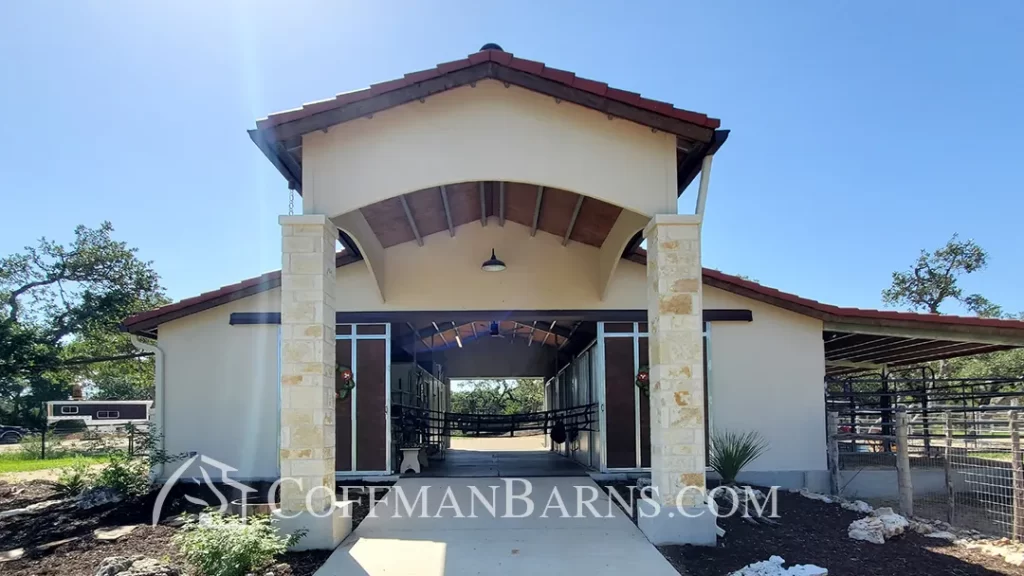 Custom stucco Texas barn features an architectural entry porch that is as beautiful as it is unique. See video and Pictures.