FCP Barn Safety Features
Don't settle for anything less than the best. FCP barns provide safe, healthy, and comfortable living quarters for horses and livestock.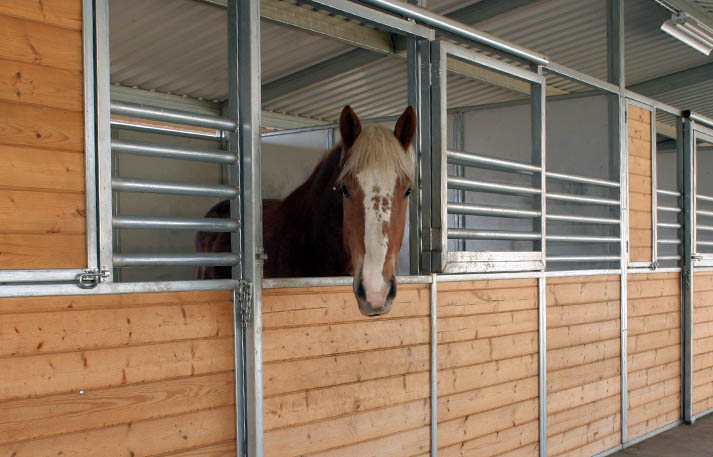 Barn Health and Safety Features
FCP Barn Safety Features
Built by People Who Understand Horse Health and Wellness – It's What We Do!
Because a healthy horse is a happy horse!
FCP Barn Safety Features – Horse housing isn't something to be taken lightly. Not only do you need to protect the health and wellness of your livestock, but also the investment of your barn structure. At FCP, we understand what's at stake because we've been in the equine industry since 1982.
Besides the sound, solid, proven performance that an FCP structure provides, our designers and engineers give the utmost attention to detail to provide horses and farm animals a safe, healthy and comfortable environment to live in.
Horses can dish out tremendous punishment to the walls and doors of barns and corrals on a daily basis. FCP metal structures are manufactured using the highest grade materials in the industry, designed to withstand not only the punishment horses and livestock can have, but also the punishment from harsh weather conditions.
Compare the FCP Barn safety features below and we're sure you'll agree, that America's "Best-Built" barns are second to none.
Unlike traditional wood pole barns, FCP barns are constructed of steel and metal fire retarding components that won't spread fire making them darn near fireproof. A significant advantage over traditional wood pole barn construction.
FCP steel building materials are fire resistant, per UBC Chapter 4, as applied to building construction materials. This means the materials will not ignite and burn when subjected to fire.
Lifetime Kick Proof Warranty Protects Your Horses and Your Barn
FCP wall panels are comprised of steel laminate over plywood that absorbs and displaces the force of a kick throughout the wall panel and not the horse's leg. FCP wall panels are much safer than other types of construction; wood which can be kicked through, splinter, and cause injury, or masonry products that can injure a horse's leg due to the powerful force and shock of a kick.
FCP wall panel systems are warranted against kick-through and defects in materials and/or workmanship for the life of the barn to the original owner.
Lifetime Chew Proof Warranty
Steel and metal materials promote a safe and healthy environment for your horses and livestock. Traditional wood can splinter and harbor bacteria-causing diseases, both of which can cause serious health problems if digested by horses.
FCP's steel barns are resistant to horse chewing. In addition, the materials are easy to clean using water and mild cleansing agents. Be sure to use cleansing agents that are proven to be safe for your horse.
Who doesn't love the beauty of wood? Wood looks amazing, which is why FCP offers wood accent options, that aren't in everyday contact with horses, and wood-looking alternative materials that resist fire and are safer, and healthier for horses. We can even customize your barn's exterior with wood.
But areas with stall walls, grooming bays, and other interior walls that are in contact with horses every day, are safer and healthier with FCP wall panels. They won't harbor insects, bacteria, or diseases like wood. They're low maintenance, easy to clean, and disinfect. There are no exposed bolts or unsightly and unsafe mounting brackets that can snag tails or manes.
Wood-constructed barns, on the other hand, can harbor insects, bacteria, and diseases, they're hard to clean and disinfect, old nails can rust and cause injury, splintered wood can snag horse tails and manes.
Would you rather spend time with your horses, or time working on your barn?
FCP barns are low maintenance, built to withstand the punishment that horses can put out, and engineered to withstand nature's harshest weather conditions. They're low maintenance, and easy to clean and disinfect. The painted steel looks beautiful and lasts a lifetime.
Wood-constructed barns, on the other hand, are hard to clean, disinfect, and require more maintenance such as painting every few years.
Standard Engineering Includes Snow and Wind Load Safe
FCP barns are engineered to be durable and withstand even the harshest of weather conditions. For extreme environments, our engineers can design your structure to meet your specifications. Talk to one of our barn experts to learn more.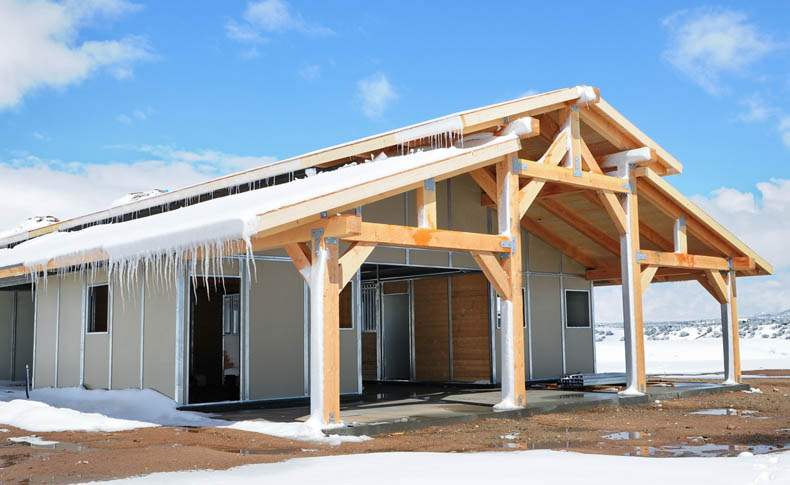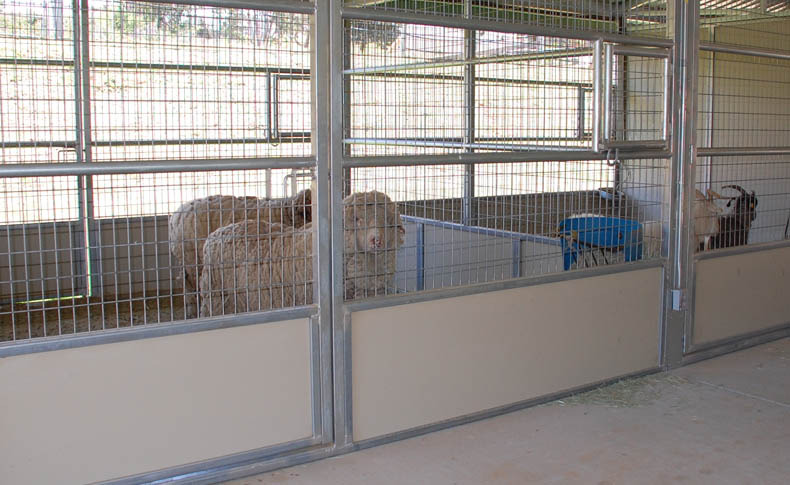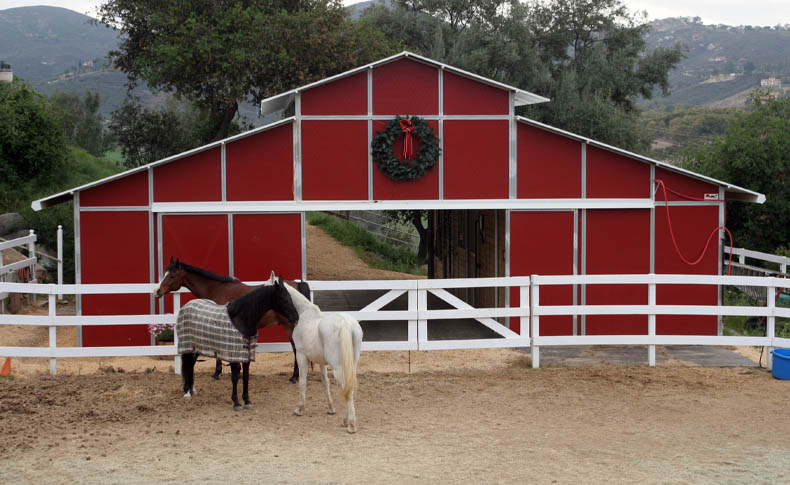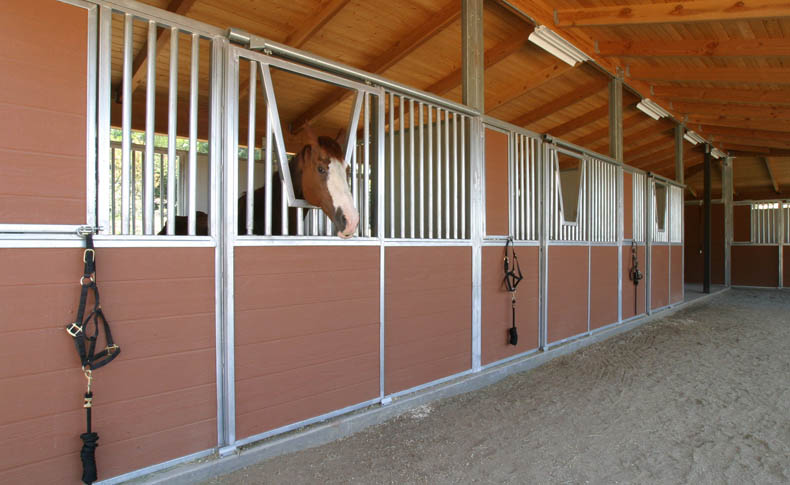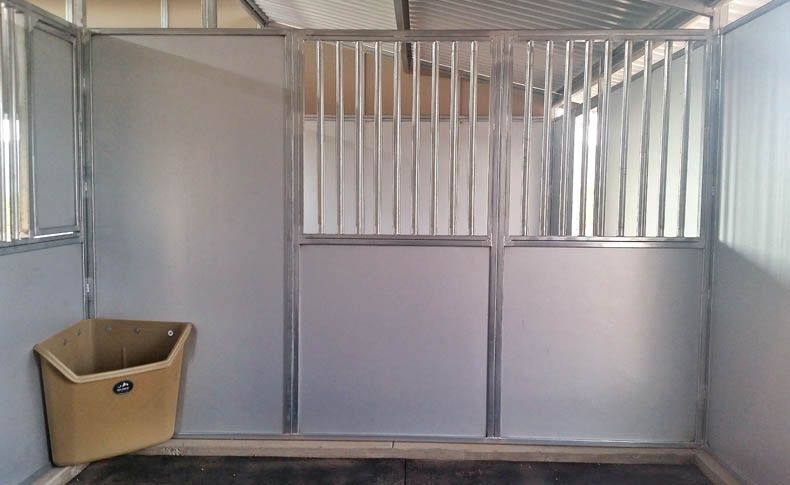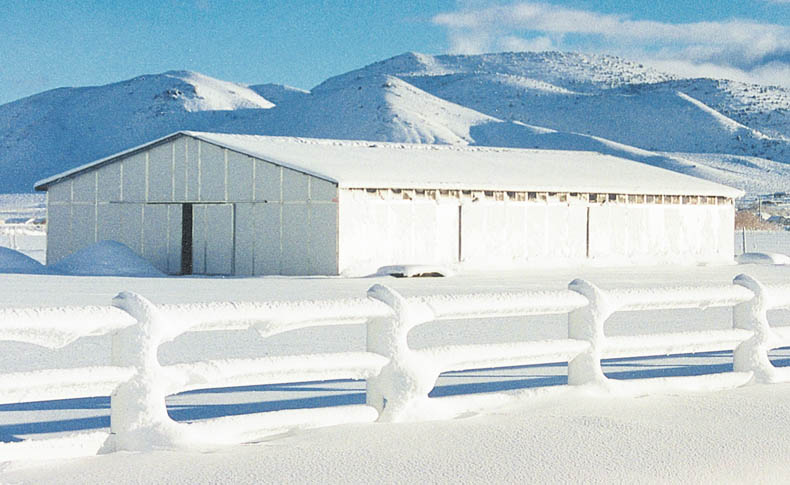 Proudly made in the USA Since 1982
Ready to get started, or simply have questions? Contact us and we'll be glad to help in any way.​
Call 800-807-BARN to get started today. We'll work with you or your team to create the barn or building that meets both your visual desires as well as your functionality requirements. QUALITY you can see, SERVICE you deserve, and a name you can TRUST – FCP Barns & Buildings.
Licensed | Bonded | Insured | CA Contractor License #847398​
Let's Build Something Great Together!
Ready to start a conversation about your barn, equestrian facility, or AG building project? Contact us today and we'll be happy to assist you in turning your ideas into reality.