Custom Barn Design Options
Horse Housing and Equestrian Facility Manufacturing Made Easy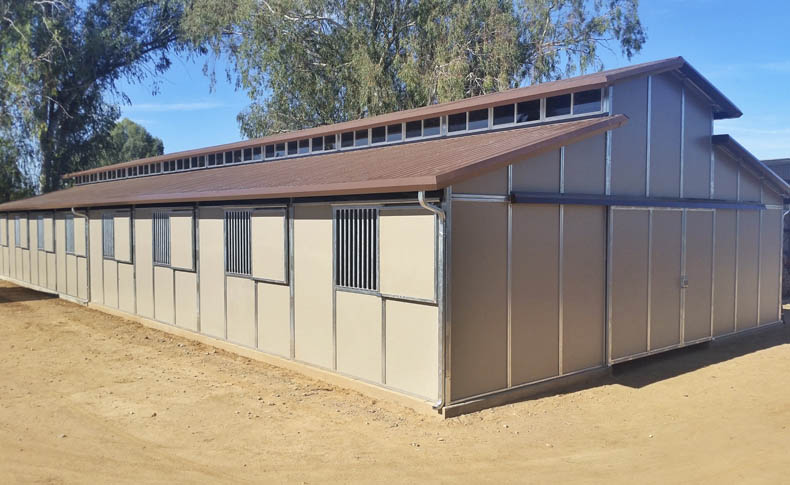 Serving the Equestrian Industry Since 1982.
FCP Windows and Grills - Customize Your Barn
FCP Barns and Buildings, QUALITY you can see, SERVICE you deserve, a name you can TRUST
At FCP, we make it easy!
Windows and Grills – FCP barn design options for stalls, tack rooms, hay and feed rooms, storage spaces, and offices. Add rear stall windows and grills for greater functionality. Plus, with so many styles, materials, and color options, we're only limited by your imagination!
Windows and Grills for Barns & Buildings
Windows and Grills – FCP provides a large selection of barn stall windows, shutters, and grills for you to select from. FCP also offers a wide variety of glass window options that can be both decorative and functional. Get inspiration for your barn by exploring the windows and grills gallery below, or contact us and let our experienced design team help you select the best windows and grills that will meet your design taste and functionality needs.
Open Stall Windows and Shutters
Stall Grills and Yoke Windows
RCA Upper Sliding Windows with Screens
Architectural Barn Windows
Glass Windows (Office or Other)
Peek Windows
FCP windows and grills gallery. Get Inspiration for your barn design.
FCP's window grill work is manufactured with heavier and larger diameter tubing. FCP exclusively uses Allied's Gatorshield tube that has a patented triple layer FloCoat rust and corrosion protection that provides a smooth, shiny product appearance that is unmatched in terms of strength and durability. Gatorshield tube is coated inside and out with a thicker layer of zinc protection for extended longevity in the highly corrosive environment typical of barns. Incorporated into your barn plans, each individual bar on FCP's grill work is hand-welded 360 degrees for strength and complete protection against rust-causing moisture. All welds are then treated with galvanized paint to resist rust and corrosion. FCP, America's "Best-Built" barns. Proudly made in the USA since 1982.
See why FCP makes USA's "Best-Built" Barns & Buildings
Not finding what you're looking For? Contact us for special material requests.
FCP Barns & Buildings Resources
Keeping Horses and Barn Animals Safe, Healthy, and Comfortable is What We Do!
FCP Barns & Buildings Solutions
Since 1982, the FCP brand has continually set the standards for providing the finest US quality for the most demanding barns and agriculture buildings. 
Call Us Today at 800-807-2276
Barns, Equestrian Facilities, AG Buildings - Creative Steel Structures