Corrals and Fencing
Horse Corrals and Livestock Fencing
FCP exclusively uses Allied's Gatorshield tube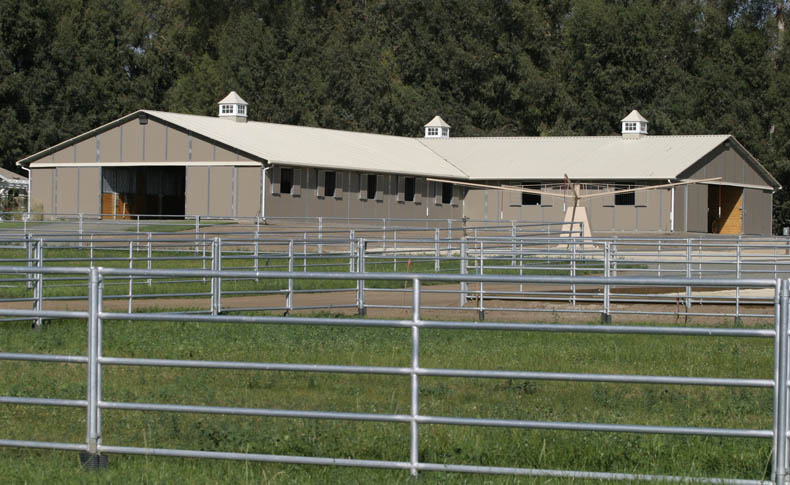 Serving the Equestrian Industry Since 1982.
Corrals and Fencing – AG Structures by FCP
FCP Barns and Buildings, QUALITY you can see, SERVICE you deserve, a name you can TRUST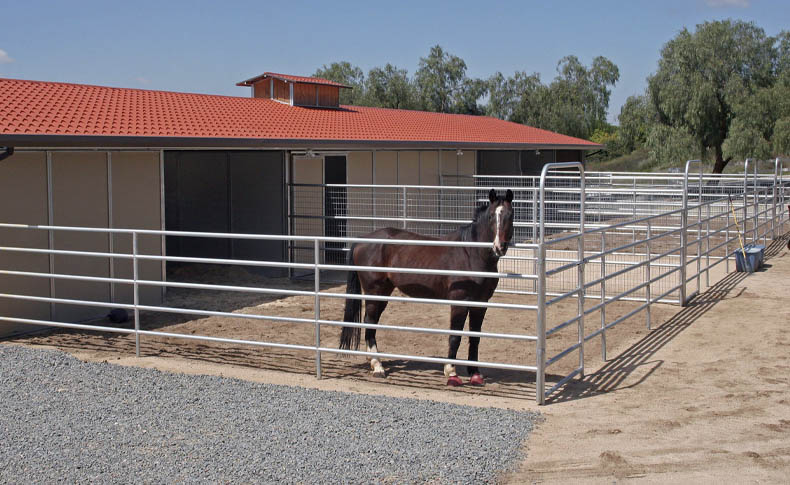 Corrals and Fencing
Corrals and Fencing – proven to outlast and outperform. Not all pipe is created equally. FCP uses premium galvanized materials to fabricate the strongest and longest-lasting components in the industry. When thin-gauge steel, that has only been lightly galvanized on the exterior is used, the corral will rust, bend, and generally not withstand the rigors of livestock. FCP exclusively uses Allied's Gatorshield tube, which has a patented triple-layer FloCoat rust and corrosion protection for a smooth, shiny product appearance that is unmatched in terms of strength and durability. Engineered to last a lifetime!
Pipe Corrals and Fencing Inspiration Gallery
Corral panels are easily assembled and connected with bolt-thru clamps, not chains or drop pins that may injure your animals. FCP uses weld-on post caps versus the lower-quality friction fit often used by others. FCP is also one of the few suppliers to offer custom lengths and welded wire corral panels. Here are just some of our corrals and fencing projects.
FCP Corrals and Fencing
FCP's Corrals and Fencing – Corrals should last a lifetime. FCP exclusively uses Allied's Gatorshield tube which is coated inside and out with a thicker layer of zinc for added protection and extended longevity in the highly corrosive environment typical of livestock corrals and fencing applications.
FCP Barns & Buildings Resources
Keeping Horses and Barn Animals Safe, Healthy, and Comfortable is What We Do!
FCP Barns & Buildings Solutions
Since 1982, the FCP brand has continually set the standards for providing the finest US quality for the most demanding barns and agriculture buildings. Made in the USA, FCP is your ONE-STOP design and construction solution. We love a challenge and welcome projects of all sizes, so if you're looking for America's best-built AG structures, then you've come to the right place.