Horse Shelters
AG Shelters, Canopies, Pavilions
Horse Shelters, People Shelters, Free-Standing Canopies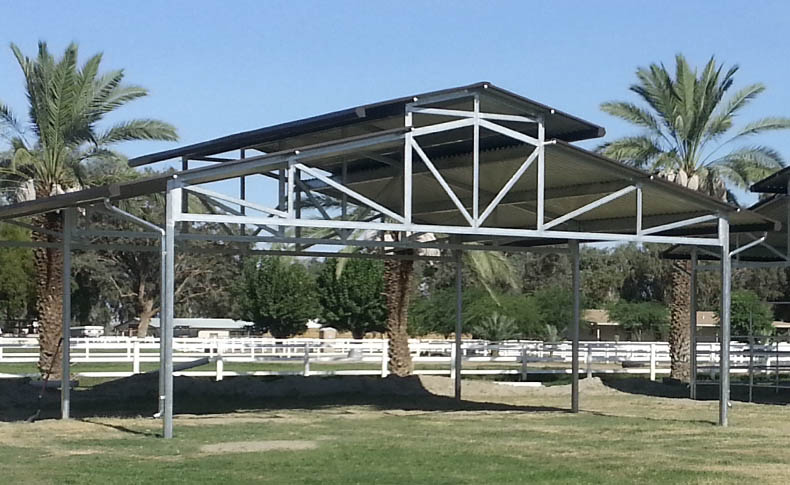 Serving the Equestrian Industry Since 1982.
Horse Shelters – AG Structures by FCP
FCP Barns and Buildings, QUALITY you can see, SERVICE you deserve, a name you can TRUST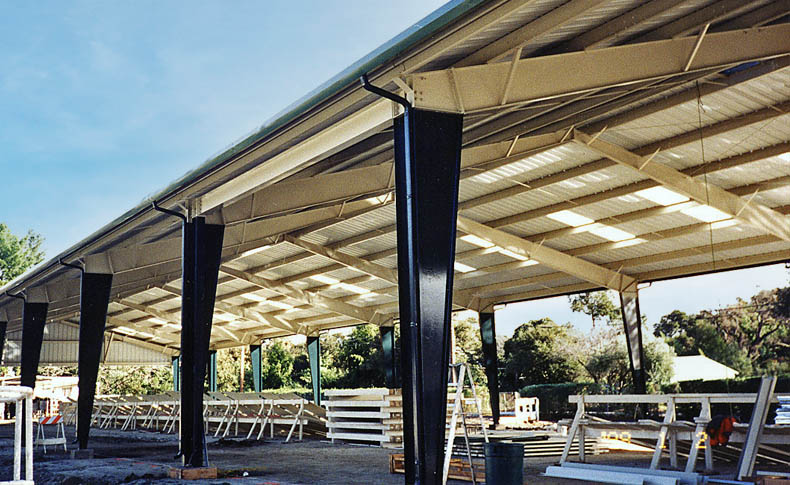 Shade Shelters – Horse Shelters
FCP's horse shelters and shade canopies for people are engineered to withstand extreme weather conditions. Horse shelters can be added to pipe corral panels to provide cool shade in the summer and run-in shelter from rain and snow. Free-standing shade canopies protect people from nature's harsh elements and can span large spaces for even the biggest of event venues. Looking for horse shelters or covered canopies? Contact us and we'll show you why FCP is the brand of choice.
Horse Shelters & Canopies Gallery
Horse Shelter & Canopies – FCP shelter systems are designed to perform with either 1-5/8" or 1-7/8" pipe corrals. FCP uses independent shelter legs for greater strength and flexibility. Not all pastures have natural shade from the hot sun. However, FCP allows you to create protection anywhere you need it. Here are just some of the shelters we're proud of manufacturing.
AG Horse Shelters, Free-Standing Shade Canopies
FCP can custom manufacture pasture horse shelters, AG animal shelters, and free-standing canopies to protect people and livestock from the sun and weather. All our shelters are made from FCP's high-quality steel components – built to last a lifetime.
FCP Arenas
Looking for large equestrian training, event, or commercial arenas? Click here for FCP Arenas.
FCP Barns & Buildings Resources
Keeping Horses and Barn Animals Safe, Healthy, and Comfortable is What We Do!
FCP Barns & Buildings Solutions
Since 1982, the FCP brand has continually set the standards for providing the finest US quality for the most demanding barns and agriculture buildings. Made in the USA, FCP is your ONE-STOP design and construction solution. We love a challenge and welcome projects of all sizes, so if you're looking for America's best-built AG structures, then you've come to the right place.