Loafing Sheds
AG Structures – Shade & Weather Shelter
All-Weather Pasture Protection Loafing Sheds for Livestock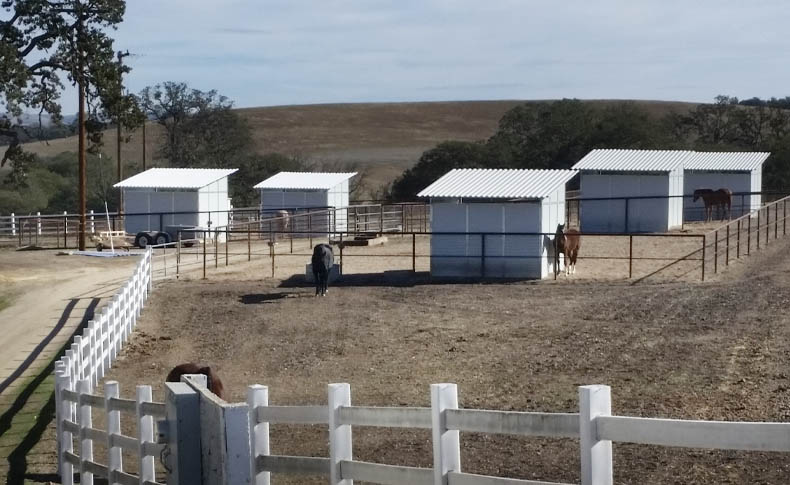 Serving the Equestrian Industry Since 1982.
Loafing Sheds – AG Structures by FCP
FCP Barns and Buildings, QUALITY you can see, SERVICE you deserve, a name you can TRUST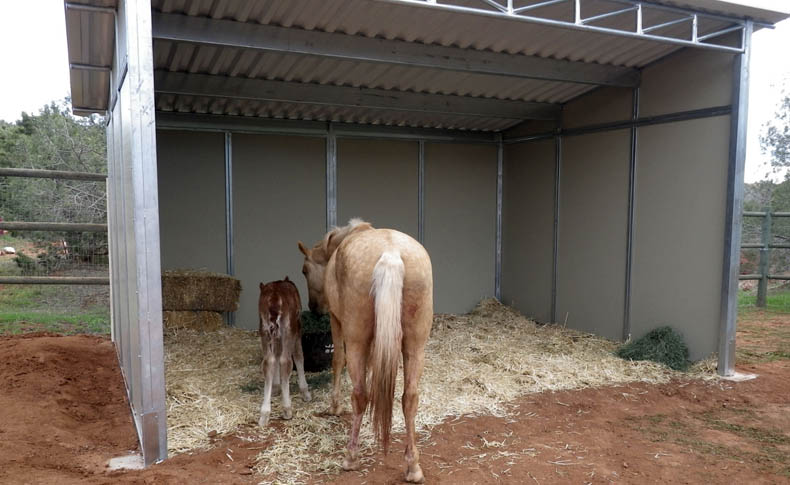 Loafing Sheds
FCP loafing sheds and shelters are designed and built to protect livestock all year. They provide a warm dry shelter through the fall and winter and a cool shaded retreat during the spring and summer months. FCP loafing sheds can be built with any of our wall systems, and with a vast selection of material and color choices, there are endless possibilities. FCP manufactures Loafing Sheds of all sizes and applications. Contact us to get started on your Loafing Shed.
Loafing Shed Inspiration Gallery
FCP Loafing Sheds – We love our animals, and we want to keep them safe and comfortable. FCP Loafing Sheds are made from the same materials as our "Best-Built" barns. We collected some of our best loafing shed projects to give you inspiration for your design.
Loafing Shed Wall Siding Options
Painted Steel

Zincalume Steel

Wood T1-11

Tongue and Groove

Cement Board T1-11​

Cement Board Stucco

Foam Insulation
Loafing Sheds – Protecting Horses and Livestock
At FCP, we understand equestrian and AG needs. Our loafing sheds will keep horses and livestock comfortable year-round. From providing shade during the hot summer sun to protecting them from wind, rain, and snow in the winter. FCP loafing sheds are built to withstand nature's harsh elements. Engineered and built to meet or exceed building codes requirements.
FCP Barns & Buildings Resources
Keeping Horses and Barn Animals Safe, Healthy, and Comfortable is What We Do!
FCP Barns & Buildings Solutions
Since 1982, the FCP brand has continually set the standards for providing the finest US quality for the most demanding barns and agriculture buildings. Made in the USA, FCP is your ONE-STOP design and construction solution. We love a challenge and welcome projects of all sizes, so if you're looking for America's best-built AG structures, then you've come to the right place.