Stall Divider Walls
Custom Barn Stall Design Options
Horse Housing and Equestrian Facility Manufacturing Made Easy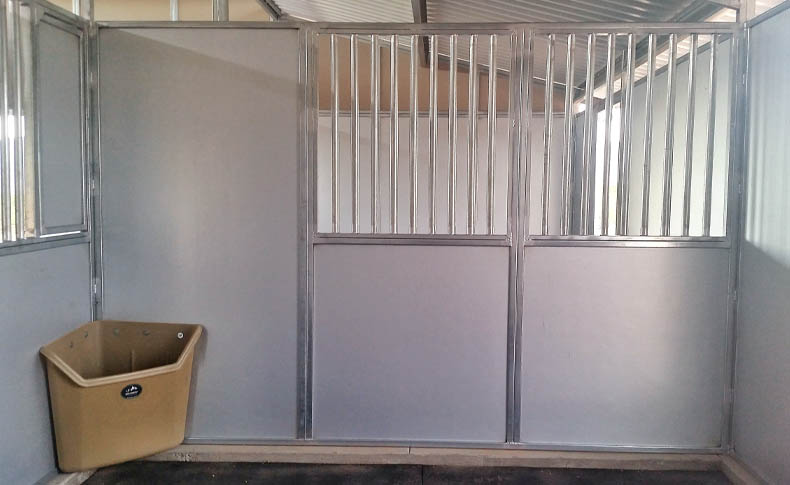 Serving the Equestrian Industry Since 1982.
FCP Stall Divider Walls – Customize Your Barn
FCP Barns and Buildings, QUALITY you can see, SERVICE you deserve, a name you can TRUST
At FCP, we make it easy!
Match FCP Stall Fronts, choose 1/3, 2/3, or full wall dividers using grill dividers or solid privacy walls. See the gallery below for inspiration. Plus, with so many styles, materials, and color options, we're only limited by your imagination!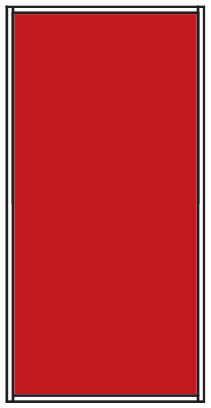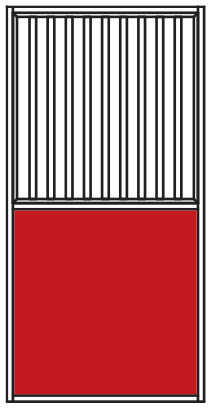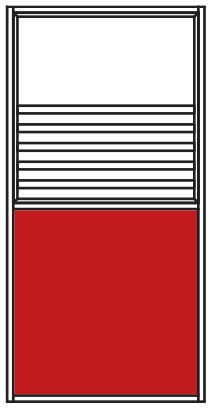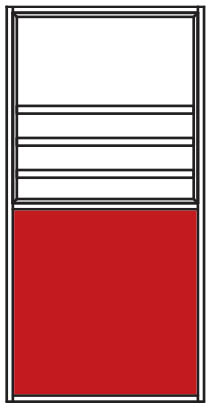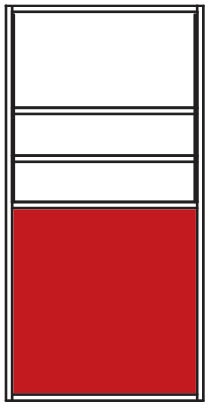 Divider Wall Examples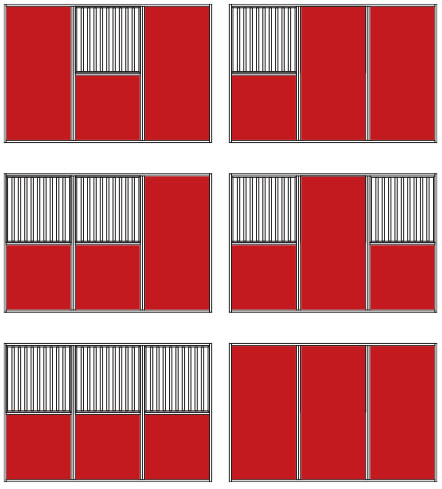 4′ Solid Wall
Privacy Wall Panel
Titan Wall Divider
Vertical Grill
Santa Fe Wall Divider
5 Grill Horizontal
Cheyenne Wall Divider
3 Grill Horizontal
Frontier Wall Divider
2 Grill Horizontal
12 Foot Titan Shown
16 Foot Available
Stall Divider Walls by FCP
Stall Divider Walls – FCP barn manufacturing offers the broadest selection of barn stall divider walls in the industry. Customize the design of any of our barn styles with the stall divider walls of your choice. With FCP's wide variety of material and color options, the possibilities are endless. Add upper filler panels, doors, and windows for even more functionality.
FCP Divider Wall Features
FCP stall walls divider gallery. Get Inspiration for your barn design.
Click to Enlarge
Standard and Custom FCP Stall Divider Walls
FCP Stall Divider Walls – We've been manufacturing barns and horse stalls since 1982. We appreciate that no two customers are alike. No matter if you need one stall or you need 100, FCP can help you choose the best style of walls to meet your needs, and with our wide variety of styles, materials, and color options, you can be sure we can deliver stall divider walls that meet even the most discerning of tastes.
See why FCP makes USA's "Best-Built" Barns & Buildings
FCP Stall Fronts – Wall Siding Options
Painted Steel

Zincalume Steel

Wood T1-11

Tongue and Groove

Cement Board T1-11​

Cement Board Stucco

Foam Insulation
Not finding what you're looking For? Contact us for special wall material requests.
Final Touches, Step 3 Choose Barn Accessories
You've chosen Step 1 Barn Style, and Step 2 Barn Options – now add Step 3 Accessories for the final touches. Explore hitching posts, tack racks and bars, chutes, drop ceilings, feeders, and much more…
FCP Barns & Buildings Resources
Keeping Horses and Barn Animals Safe, Healthy, and Comfortable is What We Do!
FCP Barns & Buildings Solutions
Since 1982, the FCP brand has continually set the standards for providing the finest US quality for the most demanding barns and agriculture buildings.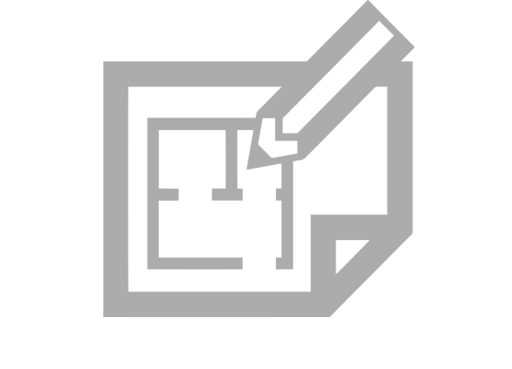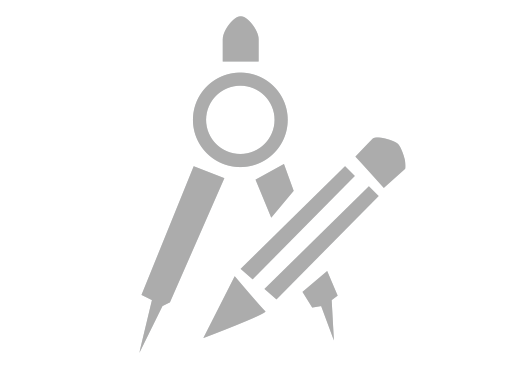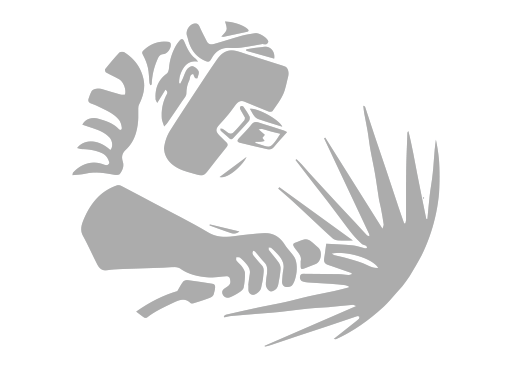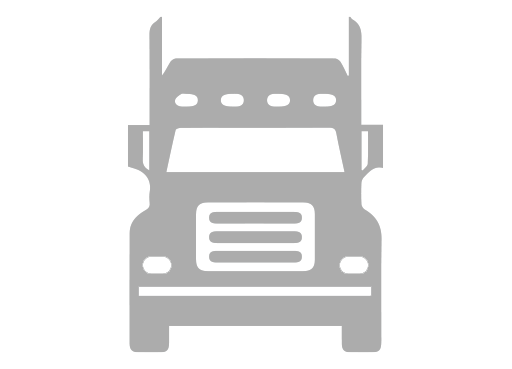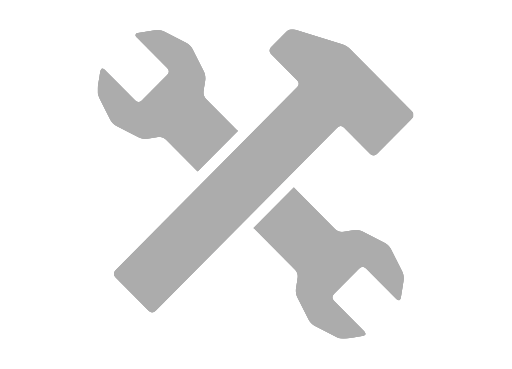 How can we help?
Call Us Today at 800-807-2276
Barns, Equestrian Facilities, AG Buildings – Creative Steel Structures