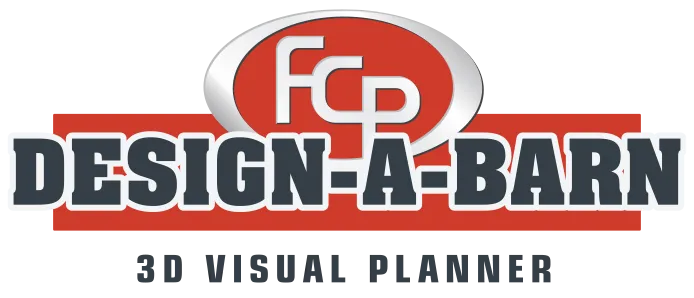 Design A Barn Online Planner
No other 3D barn visualizer can do what FCP's innovative Design-A-Barn can do!
The equestrian industry's first and only 3D visual barn building planner that can design the interior floor plan spaces
Horse Barn Designing Reimagined
FCP's Design A Barn Online 3D Visual Planner
Design-A-Barn online 3D visual planner is a revolutionary new 3D barn visualizer that not only lets you customize the outside, but also the inside floor plan. Easily choose from FCP's most popular barn styles, the number of stalls, and exterior colors.
Then, what no other 3D visualizer can do, customize each interior unit. Select the stall front style, back wall stall doors or window, and type of divider walls. Or change any stall unit so another space like a tack room, office, storage, or even an open space. You can even add windows and doors. Once you're finished, simply submit your design to get an estimate.
Now the equine industry has the first innovative Design-A-Barn online 3D visual planner from America's "Best-Built" barn manufacturer.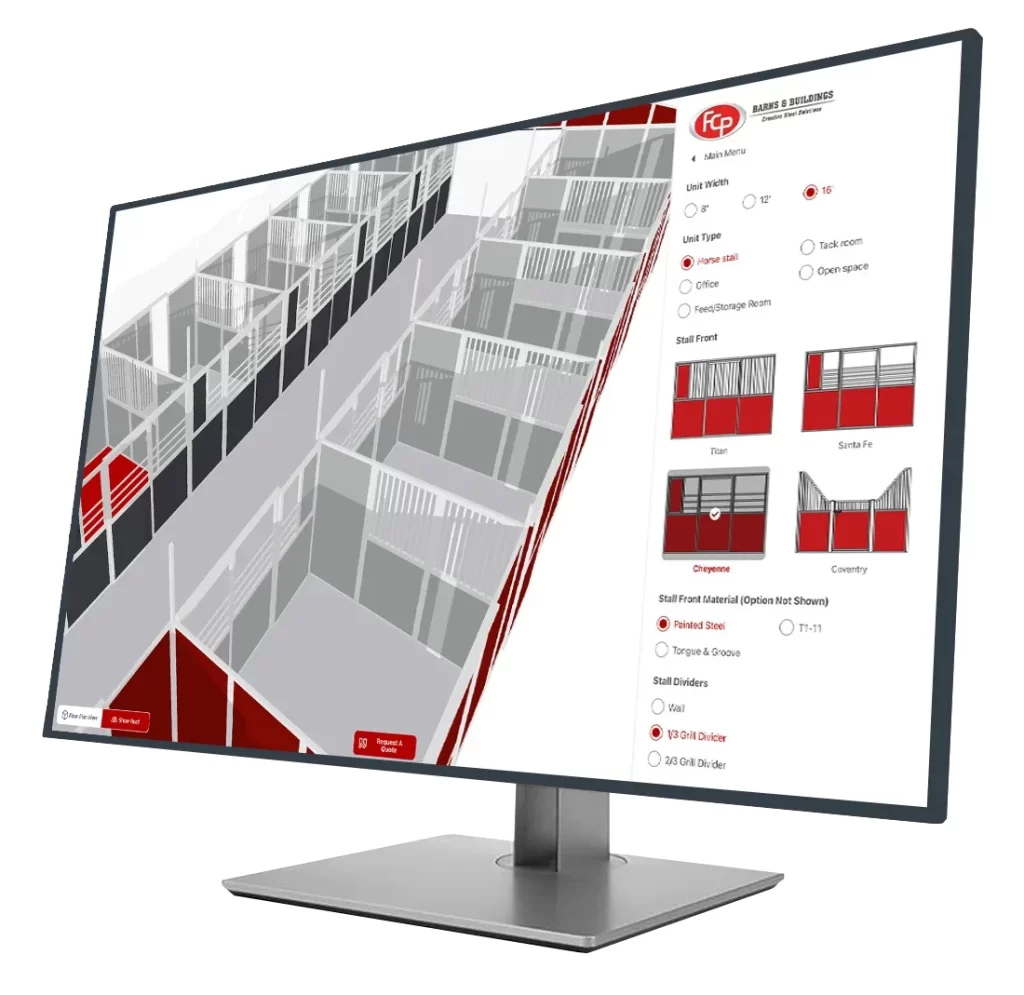 Design A Barn Online 3D Visual Planner Barn Styles
Explore Your Ideas with FCP's FREE, Proprietary Design-A-Barn Online Visual Planner
Raised Center Aisle (RCA) Barns
Barn Building Made Easy!
Design-A-Barn online visual planner is the first of its kind and just another FCP ground breaking innovation from the leaders in modular, prefab barn building technology.
FCP, dedicated to empowering the equestrian industry. By being an innovator in design, technology, workmanship, execution, and professional support, FCP has built its reputation as America's "Go-To" company for Creative Steel Solutions since 1982.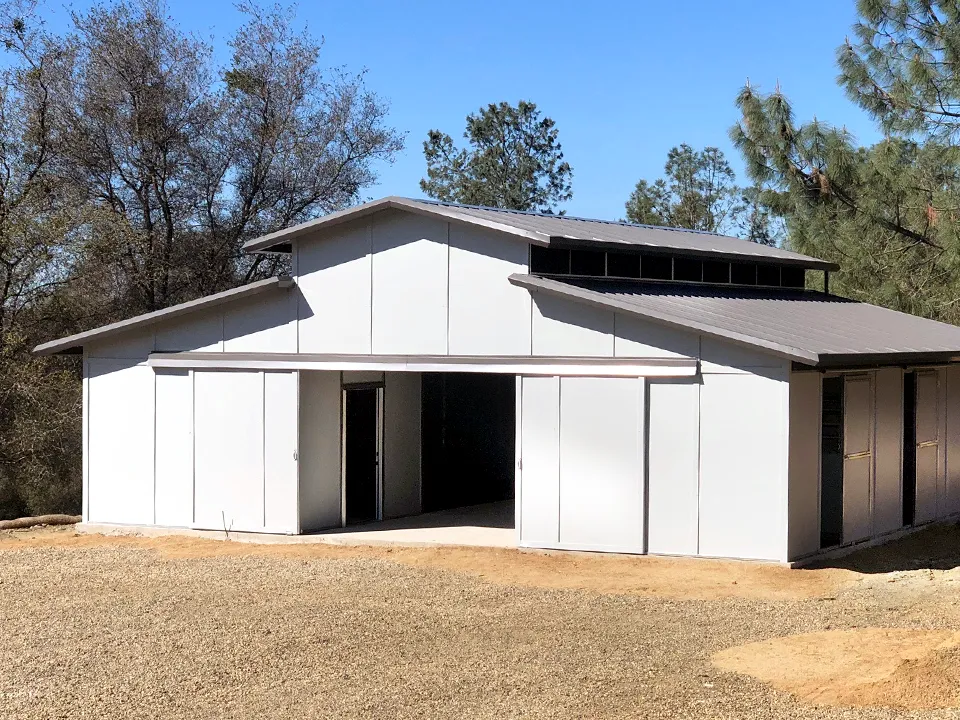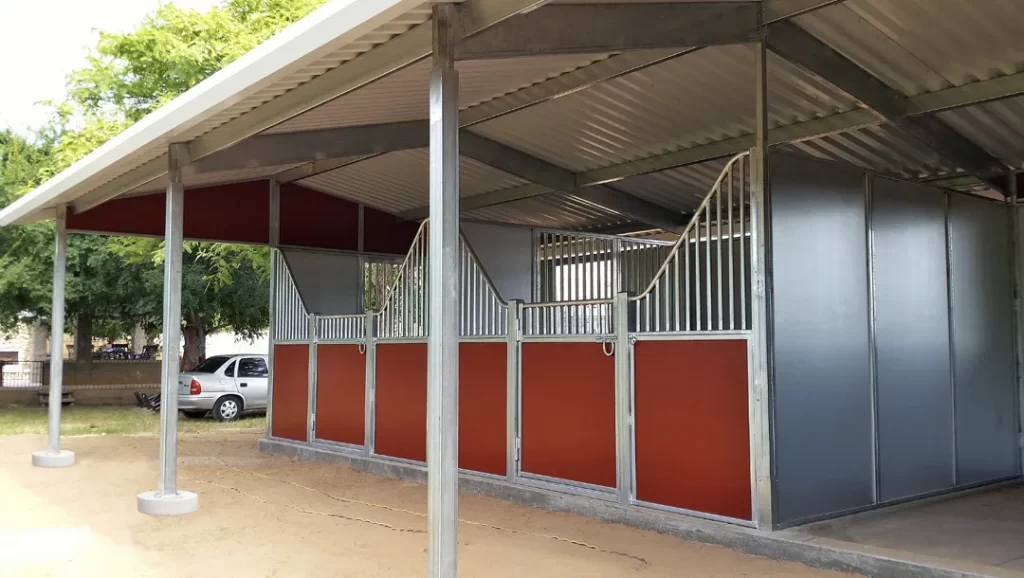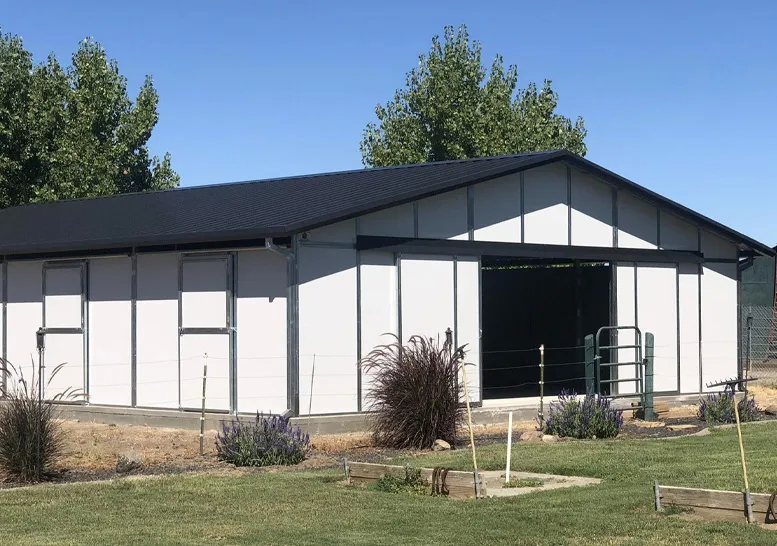 Imagine the Possibilities!
Since 1982, FCP has been an industry leader in creative Barns and equestrian facilities. We love a challenge and welcome projects of all sizes, so if you're looking for America's "Best-Built" barns and buildings, then you've come to the right place.