Covered Arenas
Metal & Steel Structures by FCP
Equestrian, Agriculture, Event Canopies, and Sports Applications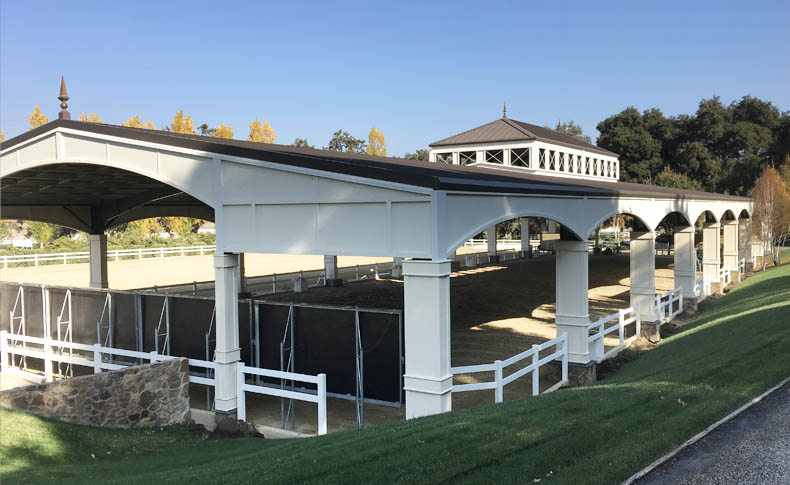 Metal Buildings & Creative Steel Structures Proudly Made in the USA Since 1982
Covered Arenas – FCP Metal & Steel Structures
FCP Barns and Buildings, QUALITY you can see, SERVICE you deserve, a name you can TRUST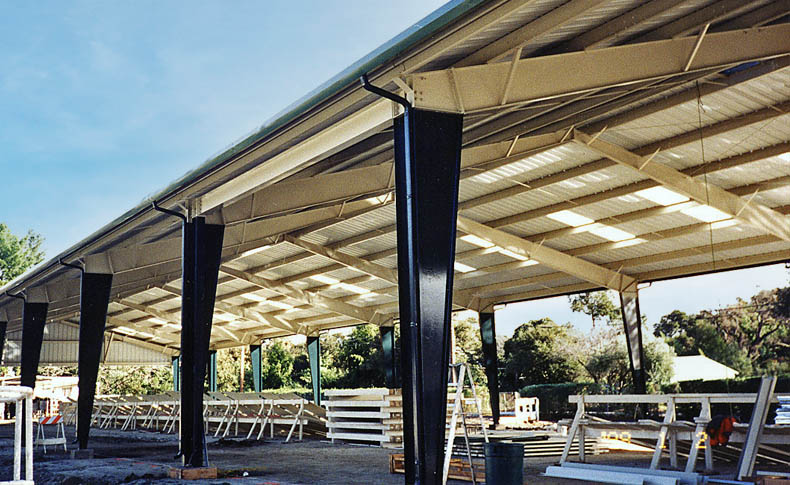 Covered Arenas & Canopies
Covered Arenas – If you're a horse owner, large commercial venue, equestrian, or AG facility, then an FCP covered arena is a must-have for facing inclement weather or zoning restrictions. Since 1982, FCP has manufactured some of the largest, most challenging, free-span covered arenas, enclosed areas, and event canopies in the industry, and we can manufacture one for you too. No matter the size, we love a challenge and welcome projects of all sizes. Contact us to discuss your Covered Arena project.
Covered Arenas by FCP
Covered Arenas – Our covered arenas can withstand the elements of the most extreme weather conditions, look amazing, outperform traditional building materials, and provide years of low maintenance. FCP covered arenas are resistant to fire, termites, and harsh weather elements making them a perfect solution for a private riding arena or the largest of commercial, equestrian, or AG facilities. Take a look at just some of our arena and canopy projects that FCP has built for private users and industry professionals alike.
FCP Covered Arenas and Canopies Applications
FCP Covered Arenas & Canopies – You can't control the weather, but you can control, and significantly reduce, the impact harsh weather elements have on people, livestock, and property assets. FCP makes it easy to design, engineer, fabricate, and install your covered arena to shield the sun, rain, and snow. Covered Arenas and canopy shelters from the innovative minds at FCP Creative Steel Structures.
Looking for Covered Round Pens, Smaller Horse, AG, or Public Shelters?
FCP Barns & Buildings Resources
Keeping Horses and Barn Animals Safe, Healthy, and Comfortable is What We Do!
FCP Metal and Steel Building Structures
Creators of Metal Buildings, and Steel Fabrication Solutions
Since 1982, the FCP brand has continually set the standards for providing the finest US quality for the most demanding barns and agriculture buildings. Made in the USA, FCP is your ONE-STOP design and construction solution. We love a challenge and welcome projects of all sizes, so if you're looking for America's best-built AG structures, then you've come to the right place.