FCP Luxury Barns
FCP Custom Luxury Barns & Components
FCP has established itself as a leader in the construction of luxury barns. With a history dating back to 1982, FCP has been serving the equine industry with custom-built barns that stand as a testament to their craftsmanship and innovation.
Luxury barns are a unique blend of practicality and style. They serve the purpose of sheltering animals or storing equipment, while also adding an element of elegance and charm to any property. FCP's talented team of designers and fabricators understands this dual purpose and strives to create barns that strike the perfect balance between functionality and aesthetics.
From their expertly crafted design to their use of premium materials and advanced amenities, luxury barns set a new standard in barn construction. The benefits of owning a luxury barn are multifold – they not only enhance the value of your property but also offer a distinctive lifestyle experience.
For over 40 years, FCP's talented designers, engineers, and steel artisans have built their reputation as America's "Best-Built" barns and buildings builders. At FCP, we help you bring your luxury barn design ideas to life and ensure that the installation process is seamless.
With third party contractors, designers, architects, it's possible to incorporate an array of customization options. Stucco, with its smooth texture and versatility, can give a barn a modern and sophisticated look. Brick, on the other hand, can lend a rustic and traditional feel. Terra cotta tiles can add a touch of warmth and charm with their earthy tones and natural texture. These finishes can be mixed and matched to create a truly unique aesthetic that reflects the client's style and preferences.
Barn structures, like traditional wood pole barns or modern barndominiums, serve as the cornerstone of rural architecture. With a little creativity and the right components, these structures can be transformed into luxurious masterpieces.
FCP, is the leading provider of barn components and high-end stall kits, offering a wide range of products that can be used in both new constructions and retrofitting projects. These include:
Stall Fronts and Stall Kits: FCP offers diverse stall front designs and kits that cater to different needs and aesthetic preferences.
Stall front styles include:
Door and Window Options: From sliding barn doors to fixed glass windows, FCP provides a range of options to enhance the functionality and aesthetics of your barn.
Mezzanines, Divider Walls, and Cupolas: These elements add architectural interest and provide extra space for storage or recreational activities.
Corrals, Porch Overhangs: Corrals can be customized to fit your livestock needs, while porch overhangs add a touch of elegance to the barn's exterior.
Older barn structures can be given a new lease of life with FCP's retrofitting techniques. By replacing worn-out components with FCP's modern, durable products, you can enhance the structural integrity and aesthetic appeal of your barn.
Whether you're building a new barn or retrofitting an old one, FCP's wide range of products offer flexibility in design and longevity in function.
Made in America since 1982, let us show you why FCP is known for the "Best-built" barns, buildings, equestrian, and agricultural facilities.
FCP Luxury Barns feature a life-time kick-through, chew-proof warranty and is fire resistant.
Learn more about FCP health and safety Features.
Contact us to discuss your luxury barn project or to speak to an FCP design consultant at 1-800-807-2276.
Regular business hours Mon-Fri 8am-5pm (PST). For after hours please use our contact form.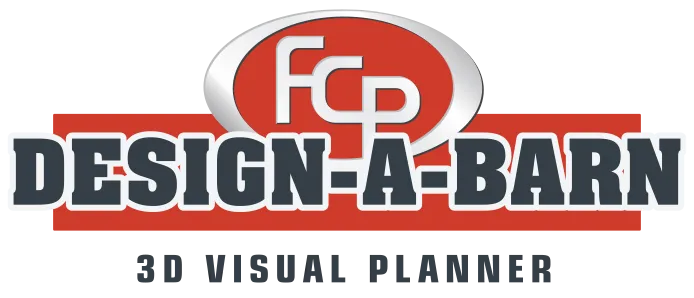 The Equestrian Industry's First and Only 3D Visual Barn Building Planner That Can Design the Interior Floor Plan Spaces