For Immediate Release
FCP Design-A-Barn
FCP Design-A-Barn – Announcing The First 3D Barn Visual Planner That Can Customize Interior Spaces
Wildomar, CA March 2, 2023 — FCP Barns and Buildings, a leading provider of modular, pre-engineered horse barns and equestrian facilities, announces the launch of their proprietary Design-A-Barn planner, the first 3D visualizer that provides an online tool that not only designs the outside of the barn, but also the inner horse stalls, tack rooms, and other floorplan spaces. Once designed, the user can submit their custom barn design to FCP to get a cost proposal.
While 3D visualizers exist in the housing market, there are not any 3D visualizers that allow you to customize the inner space of a horse barn. FCP's Design-A-Barn is a revolutionary new online 3D visualizer created specifically for the equestrian and agriculture industry. Design-A-Barn version 1.0 will allow you to customize FCP's most popular barn styles; Raised Center Isle, Gable, and Shedrow. All barns can be changed from a standard 12' depth to 16'. For Gable and RCA, you can choose a 12' or 16' breezeway, and for the Shedrow, you can select an 8' or 12' porch.
Designing the interior is what differentiates FCP from other visualization tools. Version 1.0 defaults all units to horse stalls where you can select from four different FCP stall fronts that are most common in the industry. In addition, you can change the stall dividers from a solid wall to a grill divider, and select different rear stall door or window options. For office and storage spaces, version 1.0 gives you the ability to change any unit to an office, tack room, feed/storage room or an open space. These rooms allow you to select different doors and window options. Easy to use navigation allows you to quickly switch from exterior view, with or without the roof for interior visualization, or floorplan view, which makes designing your barn really easy.
"We wanted to provide the equestrian industry a 3D visualizer tool that would actually address the inner functionality of the barn," said Cheryl Spangler, FCP Barns & Buildings Sales Manager. "FCP's proprietary Design-A-Barn planner not only lets you design the floor plan, but lets you visualize what it will look like. This will be a real time saver for clients and dealers alike. If a picture is worth a thousand words, then Design-A-Barn is worth tenfold, and we're very excited to bring this innovative design technology to industry.
The Design-A-Barn planning tool is free to use (https://design-a-barn.fcpbarns.com/) and doesn't require any pre-signup or commitment. Design-A-Barn is a remarkable new 3D visualizer for most equestrian applications. For large horse housing and commercial needs, FCP encourages you to contact their sales department for a project proposal approach.
About FCP Barns & Buildings:
Since 1982, the FCP brand has continually set the standards for providing the finest US-quality manufactured barns and buildings. By being an innovator in design, technology, workmanship, execution, and professional support, FCP has built its reputation as America's "Best-Built" barns and buildings. Learn more about Design-A-Barn.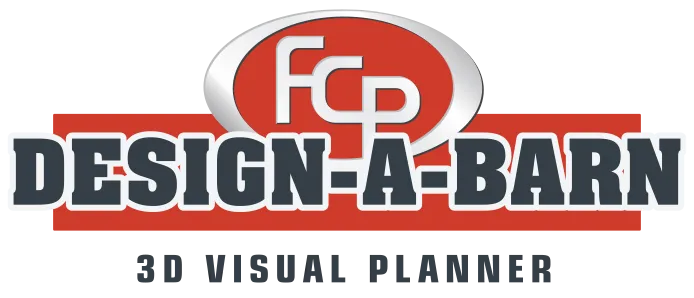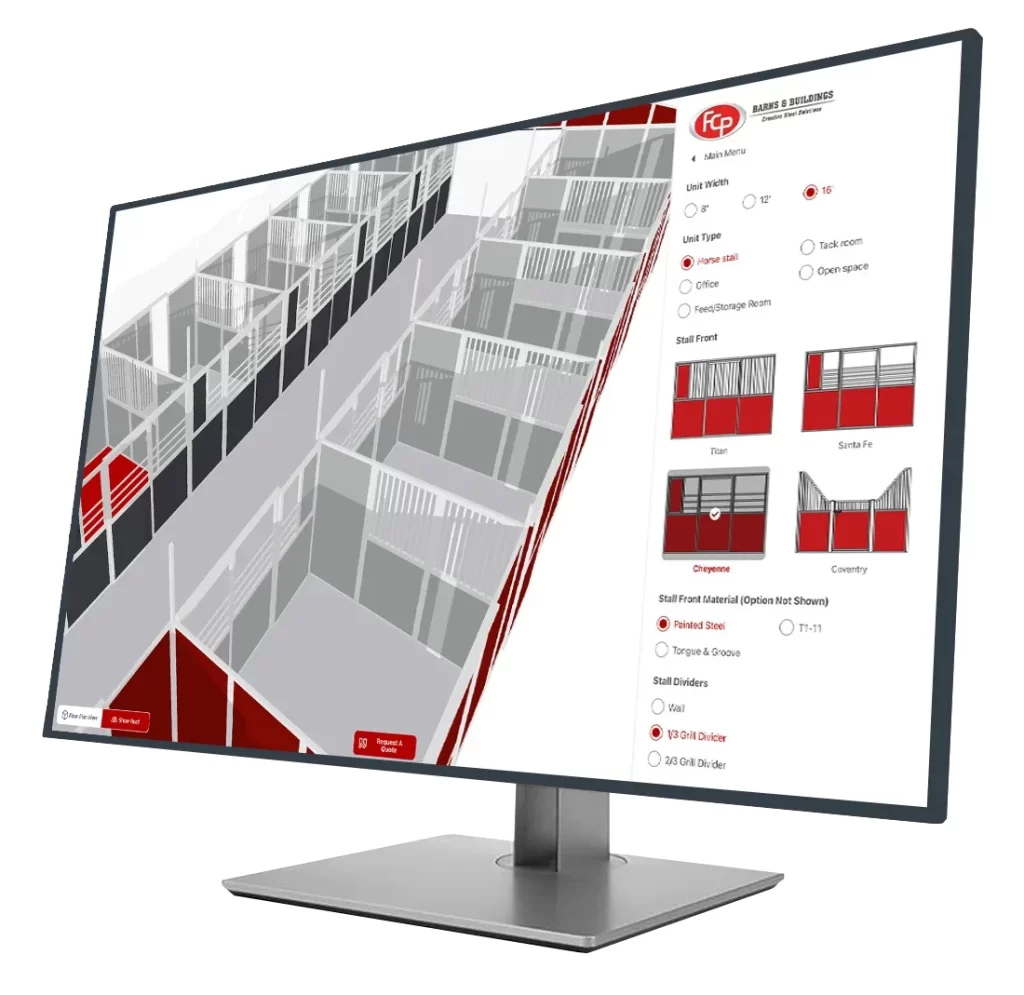 Looking for large commercial barn solutions, or have a custom project. Call us and speak to an FCP design professional at 1-800-807-2276.
Regular business hours Mon-Fri 8am-5pm (PST). For after hours please use our contact form.