Barn Security Top 3 Tips
Keep your horses and equipment safe from intruders.
Despite the rise in rural theft, barn security often gets overlooked. Many of us leave our cherished animals and valuable equipment unattended as we head off to work. However, comprehensive equestrian care involves more than just feeding and grooming—it includes robust security and surveillance measures. These systems serve a dual purpose: they safeguard your livestock and property from potential vandals or thieves, and they provide a means to monitor unwell or birthing horses. Moreover, surveillance has proven valuable in studying animal behavior and habits, offering vital insights to veterinarians about a horse's condition.
Saddles, brushes, chaps, boots, blankets and more. The trust we've had in the past that all horse lovers are automatically honest, trustworthy individuals, and the ease of which these items can be disposed of have contributed to the dramatic rise in agricultural theft. There are several things equine owners can do to improve barn security. Barn security starts where you store your equipment, the tack room. To start, simply make sure your tack room has a drop ceiling and window guards as pictured: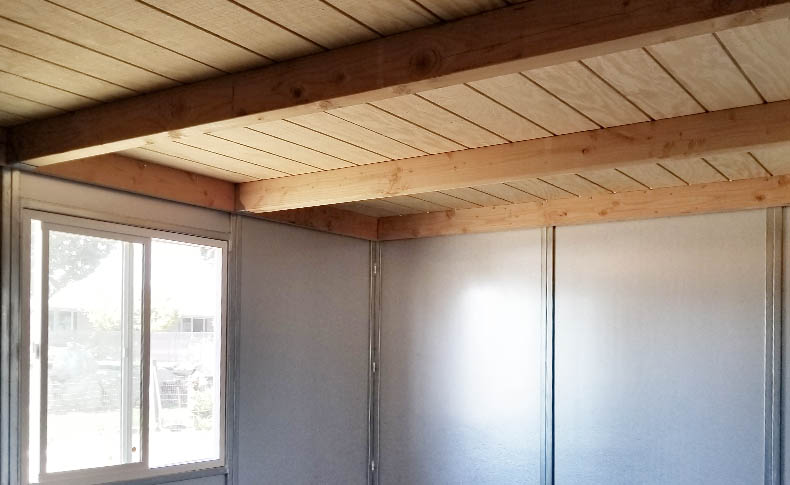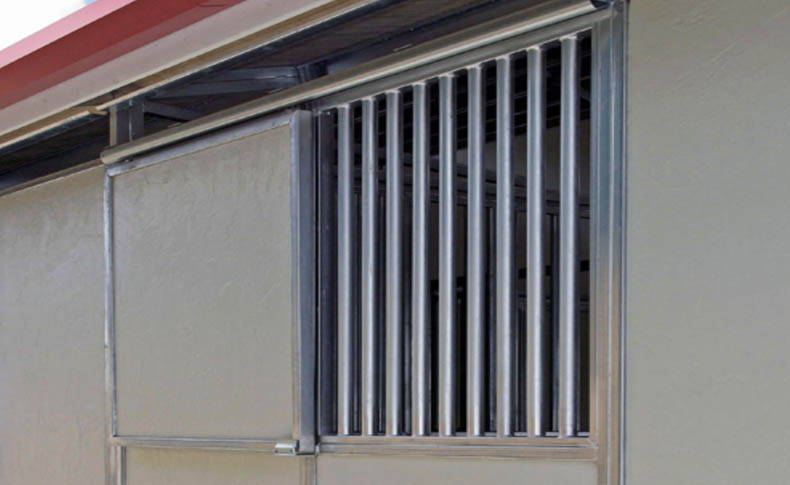 1) Barn Security Lighting
Barns located in remote areas with limited lighting can be target for potential intruders. While perimeter lighting can be an effective deterrent, motion detectors provide an additional level of protection that can alert you whenever suspicious activity is detected. By investing in a barn security system, you can protect your property and possessions from theft. Motion detectors and lighting solutions are key components of any effective security system.
2) Security Locks and Door/Window Sensors
Securing your tack room or barn with locks is a crucial step in ensuring the safety of your valuable equipment and livestock. Using door and window sensors provides a greater level of protection that can be monitored 24/7. A robust lock system not only deters potential theft but also prevents unauthorized access that could lead to accidents or damage. Depending on the design and structure of your barn or tack room, you can choose from a variety of lock types such as padlocks, deadbolt locks, or even digital locks for added security. Remember, a lock is more than just a tool; it's an investment in the safety and longevity of your assets. Regular maintenance and timely upgrades are also essential to keep your lock system reliable and effective.
3) Video Surveillance
For those that want full security, there are many systems on the market that allow you to monitor your horses and barn from anywhere including a handheld PDA. Whether you simply want one camera focused on the driveway, to several cameras in specific areas with motion sensitivity settings, you can build a system to fit your specific need. Security is the key to your peace of mind! Once you implement one or all of these security measures, you can sleep more soundly knowing your horses and equipment are safe.
Learn more about FCP health and safety Features.
Made in America since 1982, let us show you why FCP is known for the "Best-Built" barns, buildings, equestrian, and agricultural facilities.
FCP Barns feature a life-time kick-through, chew-proof warranty and is fire resistant.
To learn more about Barn Security, or to Request a Quote, call us and speak to an FCP design consultant at 1-800-807-2276.
Regular business hours Mon-Fri 8am-5pm (PST). For after hours please use our contact form.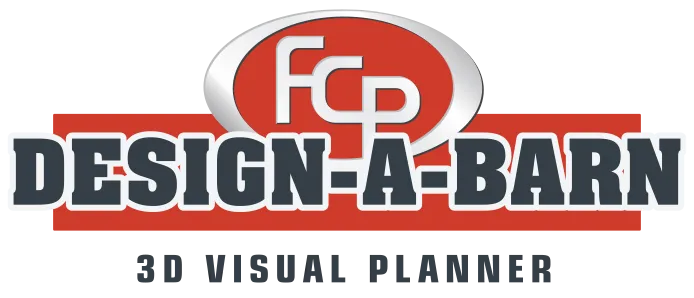 The Equestrian Industry's First and Only 3D Visual Barn Building Planner That Can Design the Interior Floor Plan Spaces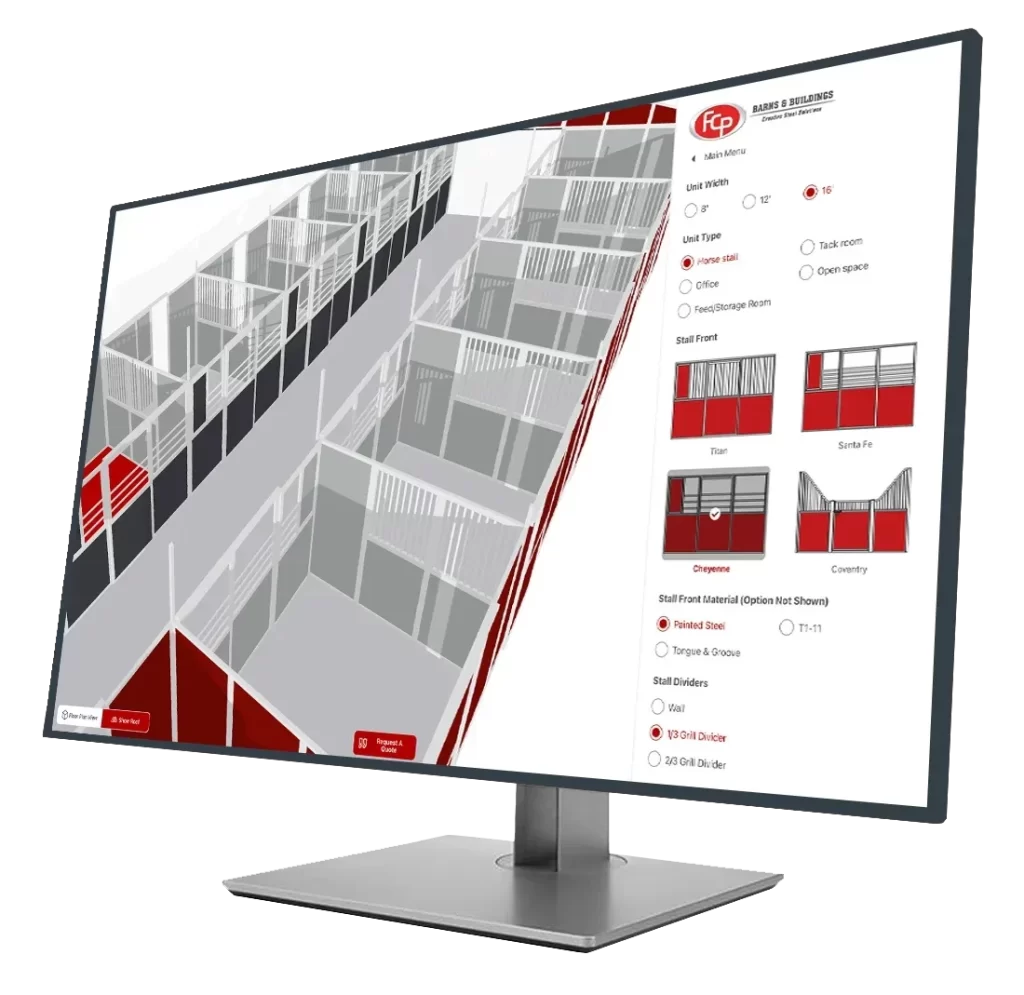 Barn Security FAQ
How do I protect my barn from thieves?
Barns located in remote areas with limited lighting can be target for potential intruders and perimeter lighting can be an effective deterrent. along with securing your tack room or barn with locks and investing in a full security system.
How do you secure a barn?
Investing in good lighting can be an effective deterrent. Be sure to fit alarms to storage sheds and other buildings and consider investing in a full security system.